Gam Bakker Hoogtij
October 2017 - Eric Steltenpool: 'With the expansion to Hoogtij, we want to realize a sustainable warehouse in a prime logistical location. We are a company that is always looking for new opportunities and innovations. This development therefore fits in seamlessly with our vision for the future."
The vision expressed in 2017 has developed into reality. "Hoogtij I" opened its doors in August 2019, marking the start of activity at the new location in Westzaan. The sustainable concept was a success from the very first moment, and the new project "Hoogtij II" started in March 2020.
The plans for the new warehouse were energetically taken up and Hoogtij II was completed in record time. The warehouse opened its doors in October 2021, shortly after Vollers launched the bulk cocoa operation and CTVrede opened the silo park. The first part of Hoogtij was developed within a period of three years, a major achievement!
A sustainable full-service concept

Together with container terminal CTVrede, Gam Bakker has taken the step to, the to be developed area, Hoogtij. The joint goal was to develop a sustainable operation for the future, in which optimal service for our customer will be the core value.

The setup, with the Gam Bakker warehouse behind the container terminal, realizes a unique supply chain solution that includes a number of sustainable solutions:

Gam Bakker's warehouses are self-sufficient.
Electrically powered barge, modular and therefore future-proof.
Regenerating crane to unload the barge. The crane generates energy when containers are lowered.
An important feature of Hoogtij is the shortening of the supply chain. By minimizing the distance from the terminal to the warehouse, it saves kilometers and costs. In this way we work sustainable and cost-effective by redesigning the logistics chain.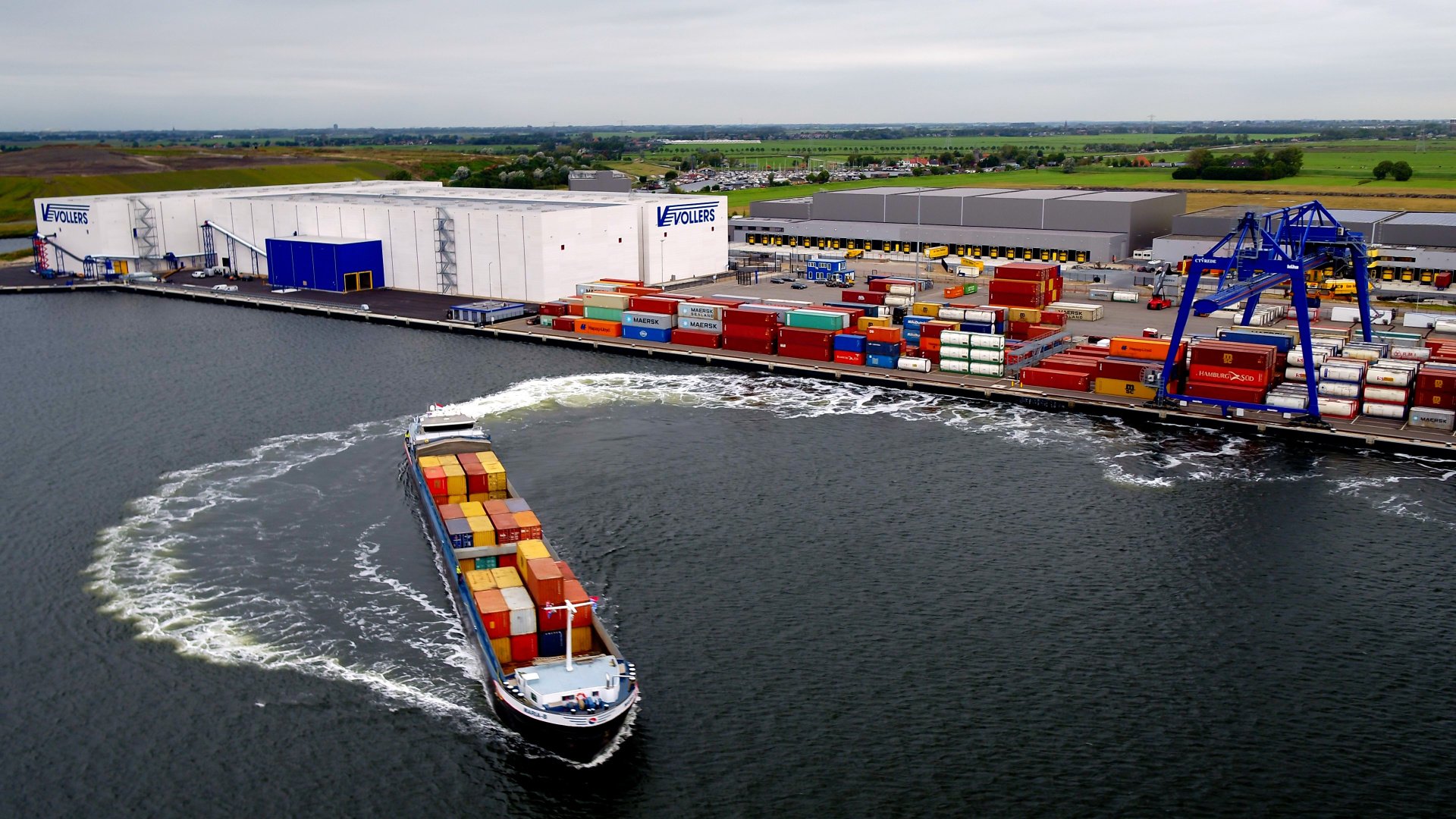 Global container issue
The pandemic disrupted global logistics, creating the massive container problem. It is a problem of unprecedented magnitude. Worldwide, an imbalance has arisen in the container supply. There is a huge shortage of empty containers in China, while in other parts of the world there is a surplus.
Every company that develops overseas activities is experiencing headaches due to the persistent container problem. The prices of container transport have increased sharply, as has the congestion in the ports. The problem is even worse now that all containers, with Russia as their final destination, stranded in European ports.

The worldwide problems have made the shipping companies decide to significantly reduce the number of free days per container. A drastic measure, given that the processing time of containers is increasing considerably. The situation results in significant demurrage and detention costs, which is becoming a huge expense for many companies.
CY Amsterdam/Westzaan is an attractive alternative
Booking containers CY Amsterdam/Westzaan is an effective way to "bypass" the congestion in Rotterdam and minimize the risk of demurrage and detention costs. The containers are transported from Rotterdam to Westzaan, via the barge, and the days off start counting when the containers are unloaded in Westzaan.